It seems that for every student who makes it into The Writing Center, there are more that simply do not. Perhaps our hours are not conducive to their schedules, or maybe they go to a different campus. Still, there is an increasing population of students who are taking their classes online—so they could be in the suburbs, or even in another state! The only way to make certain that every student has access to the assistance that The Writing Center gives is to bring
online tutoring
into the equation.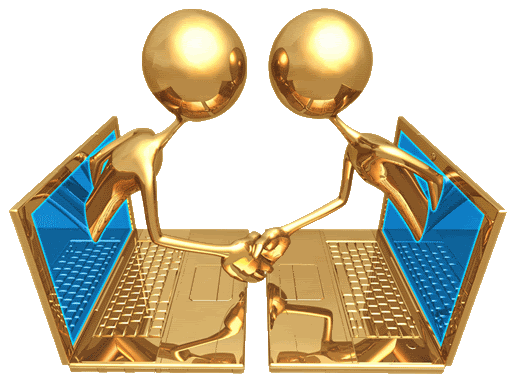 Here are the logistics of online tutoring: It's a real time conversation between a student writer and a tutor, quite similar to an instant message session. The tutor and the student agree on a day/time to meet and they go over the paper together, just like in a face-to-face session that occurs in The Writing Center. It can happen anytime and any place—just as long as the two parties are able to meet.
So why do I do it?
I love talking with family and friends online—sometimes I feel like I can articulate my thoughts more coherently when I'm typing them, rather than when I'm speaking. When I converse in this manner, I feel I have more control over my language—especially since I have a "delete" key. ☺
Another reason I enjoy online tutoring is because it goes along with Roosevelt University's
Mission Statement
:
Roosevelt University will be a vibrant living and learning community both during the day and in the evening, and will link the academic and service resources of its multiple locations through the effective use of personnel, facilities and state-of-the-art technology.
Because online tutoring is available to every student and alumni, there is no reason why you should ever have to feel alone when writing papers, personal statements, and even resumes! And this is not something that you have to pay for! When a writer does not have access to tutoring (be it online or face-to-face), she or he must pay for an editor to look it over--sometimes that can cost a minimum for $100 for the editor to simply sit down to review the document. Can you put a price on that kind of value? I suppose you can, especially when it comes to what your writing can do for you: grades, jobs, etc. We never promise grades here at The Writing Center--how can we? We're students ourselves. But more times than not, a student who is continually tutored through The Writing Center will improve their writing, as well as be more confident in their papers!
If you are interested in learning more about online tutoring, email us at writingcenter@roosevelt.edu